To install CODEGRIP plugin in MPLAB® X IDE, please perform the following steps :
1. First of all, launch MPLAB® X IDE.
2.Then go to Tools > Plugins menu, click on the Available Plugins tab and find "Mikroe CODEGRIP Probe" in the list :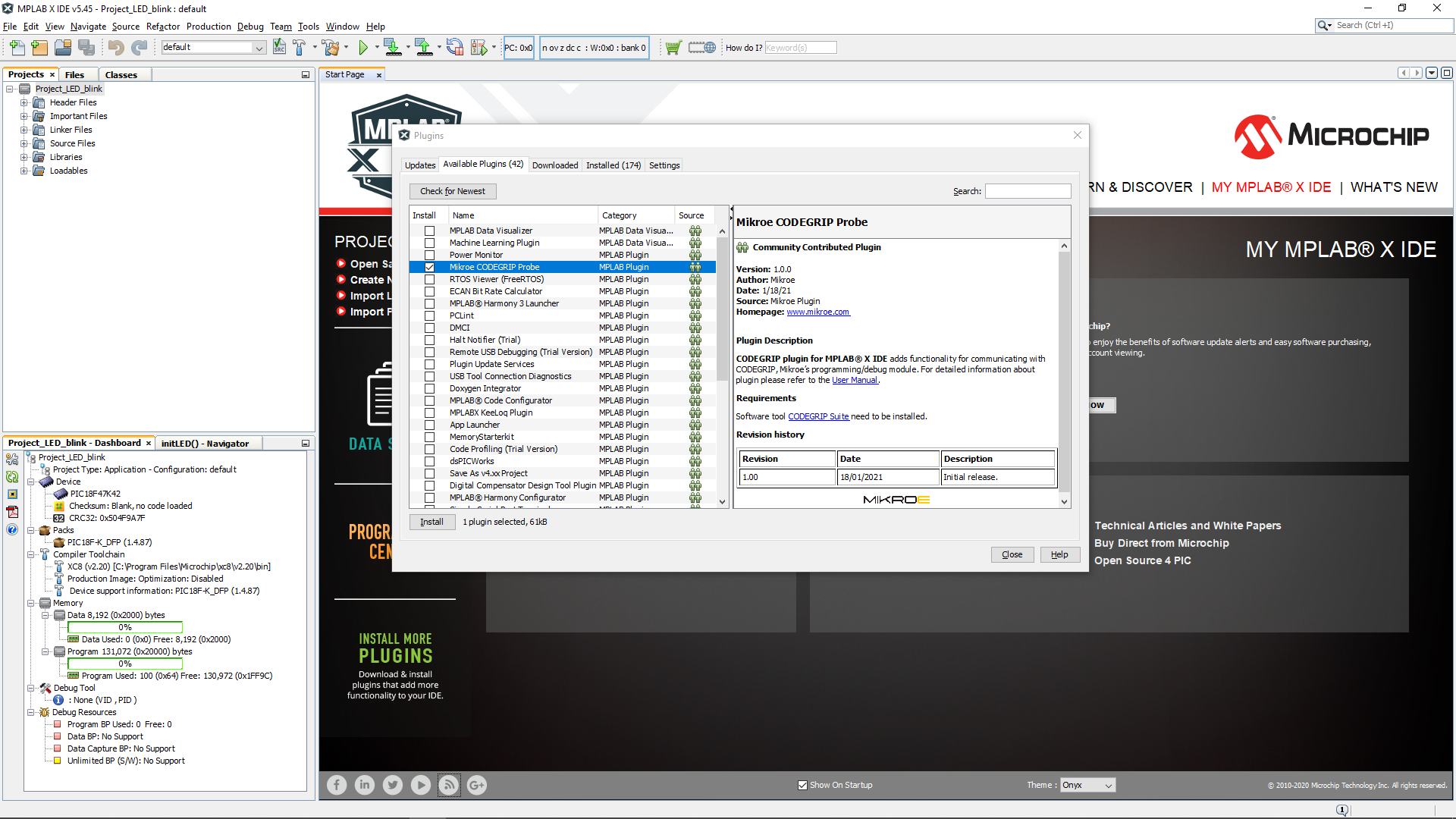 3. To start installation, on the Install button in the bottom-left corner of the window :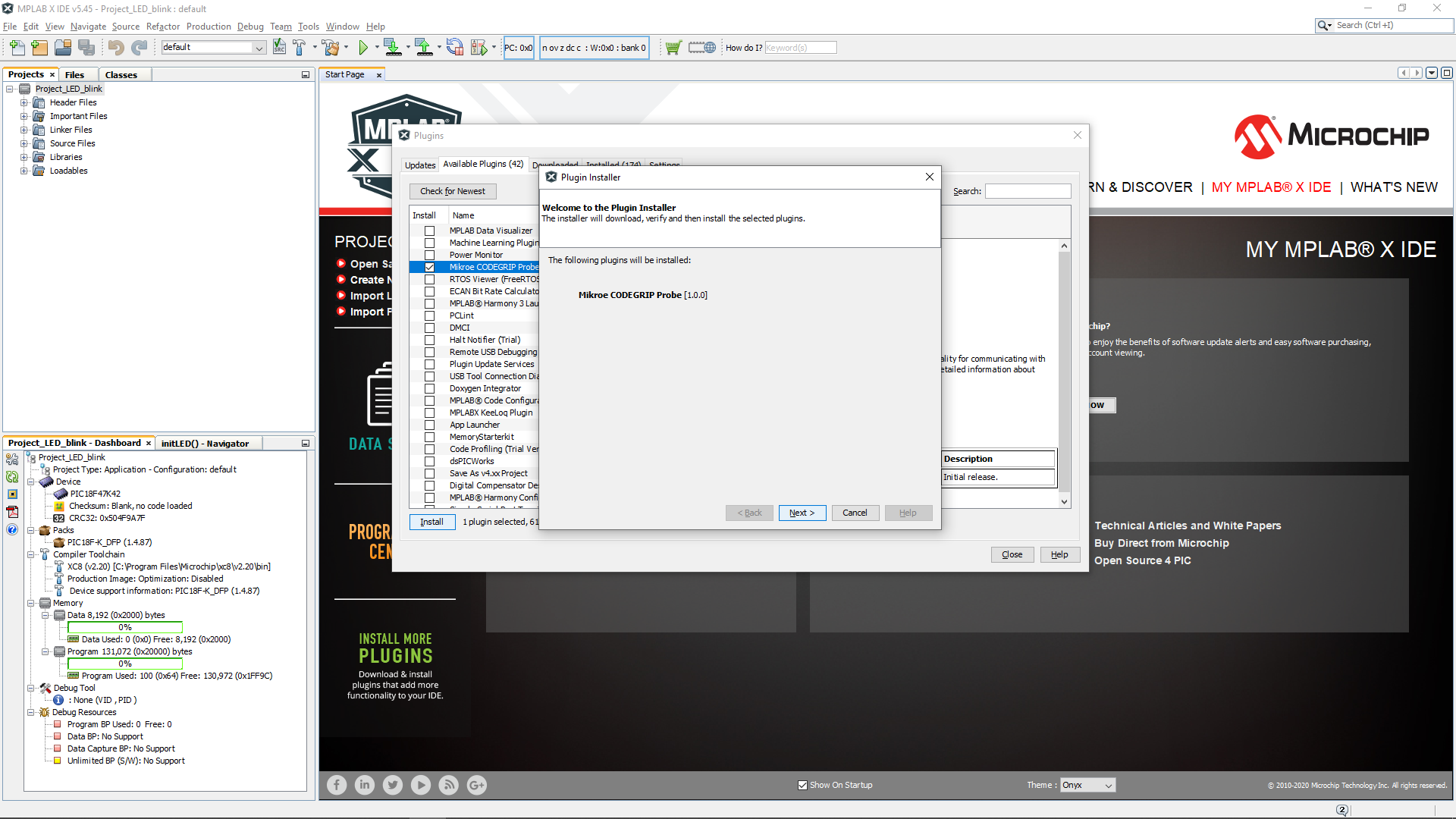 4. Follow the instructions in the dialogs to complete plugin installation.